Books

Beautiful Books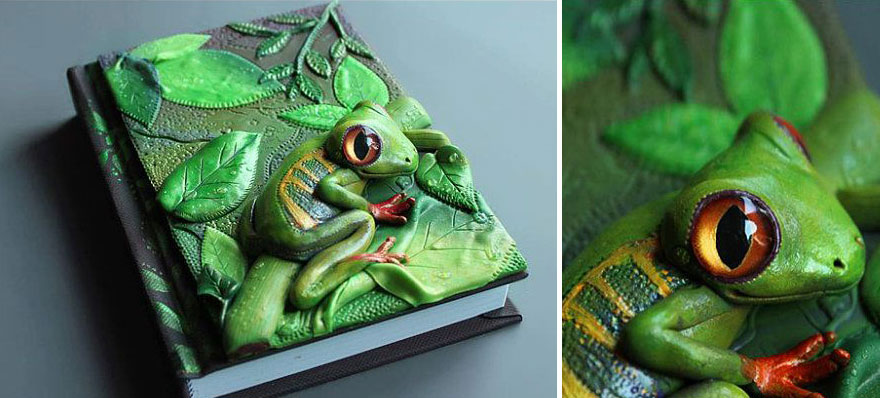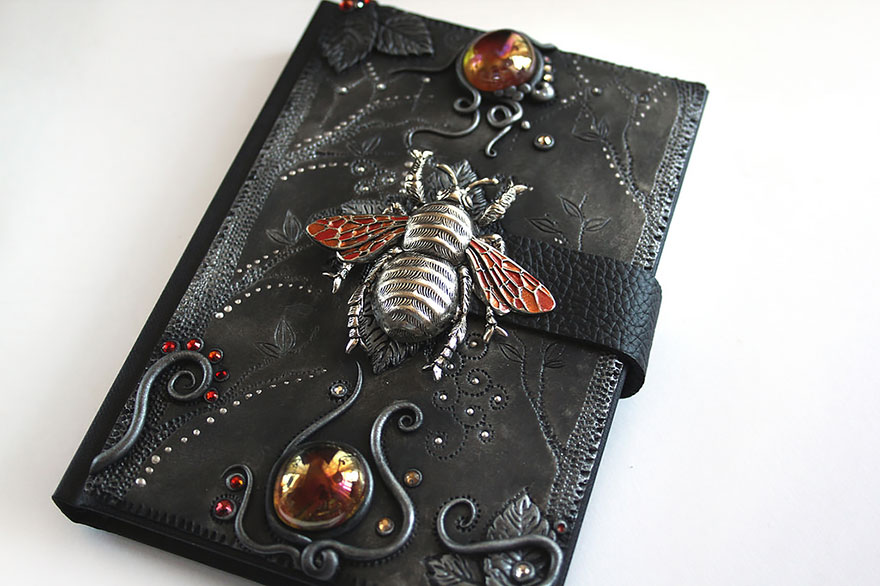 More of Aniko Kolesnikova's work here

Altho many commentators predicted that TV and Internet would kill books, in fact the opposite is happening. The number of books is increasing exponentially. In fact if present trends continue, very soon there will be more people writing books than reading them.

This is story of how the Oxford English Dictionary came to be written. It was almost a forerunner of Wikipedia, in that it was powered by submissions from the public, who were invited to send in examples of every word in different usages, together with date first appeared. One of the most prolific contributors was a mysterious Dr William Minor, who, it eventually transpired, was locked up in Broadmoor, the prison for the criminally insane. (He had gunned down an innocent bystander in London, believing him to be a secret agent following him).

In Broadmoor, Minor was made comfortable in a way that would be unthinkable today. For a start, he had an income (an American army pension) unlike most inmates. So he was given not one cell but two, with a pair of connecting doors. He converted one of the cells into a library, with a writing desk, a couple of chairs, and floor to ceiling bookshelves. It also had a fireplace.In his other cell he kept his easel and paints, plus a small selection of wines and bourbon, with which the American consul kept him supplied. He was also able to pay one of the other inmates to work for him, tidying his room, sorting his books and cleaning up after his painting.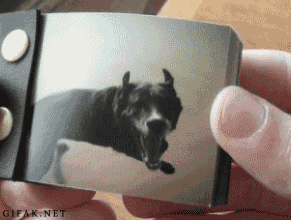 Get others to write your book for you

The Mummy At The Dining Room Table
Post Secrets
Hotel Cabana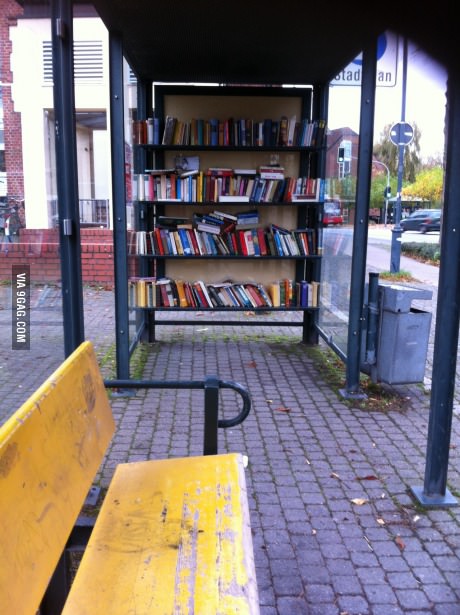 Choose a book for your taste

Which Book



QUOTATIONS

Literature is mostly about having sex and very little about having children. Life is other way round.

Books are a thousand narrow doors, each leading to a different kingdom.

Reading is to the mind what exercise is to the body.

I'm writing a book. I've got the page numbers done.

Most new books are forgotten within a year, especially by those who borrow them.

A house without books is like a room without windows.

A book is a mirror: if an ape looks into it an apostle is hardly likely to look out.

There are two motives for reading a book: one, that you enjoy it; the other, that you can boast about it.

More Quotes about Books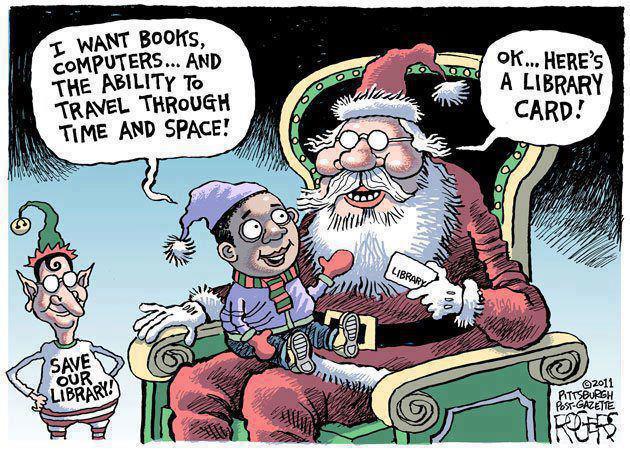 ANECDOTES

'Blooks' - books that developed out of blogs. A 100,000 word book is a daunting objective, but 500 word a day blogs are easy. Japan has cell phone novels - upload as serials, to read on the train, and readers comment.

In 1984 Robert Cialdini wrote a book called Influence: the Psychology of Persuasion. Influence has sold two million copies, including one to the billionaire Charlie Munger, vice chairman of Warren Buffett's Berkshire Hathaway group. Munger was so impressed that he sent Cialdini a share in the company that is now worth more than $200,000 - that's the share, one share; the company is worth $336 billion.

Bookshop pickup line "Have you seen the book Tax Tips For Millionaires?"

igNobel Prize for Literature 2005 went to Internet entrepreneurs of Nigeria for using email to distribute a series of short stories introducing characters who require just a small amount of seed money to obtain access to great riches they will then share with you.

Few books are as remote and inaccessible as Being and Nothingness, in which Jean-Paul Sartre set out his 'existentialist' philosophy. But in the 1948 first edition the printer accidentally left out 30 pages, making the already difficult book utterly incomprehensible. But, after selling 8000 copies, the publisher received only two letters of complaint from disappointed readers. Obviously some books are bought just to grace bookshelves, not to be read.

Books based on readers submissions to blogs eg Crap Towns - The 50 Worst Places to Live in UK. But so many people objected that their crap town had been left off the list that they had to do a Vol 2

One book on early child-rearing called Slow To Warm collected 13 rejection slips, but was instantly snapped up when re-titled Mommies Who Drink

Chick Lit sub genres: cheque lit (spending husband's money on bling) choc lit (worrying about food intake) and chuck lit (abuse drink and substances but come thru). And if Chick Lit is about women enlarging their lives, Dick Lit is about men making a mess of theirs.

Slash Fiction - fans take characters out of books such as Harry Potter and imagine them in other settings and circumstances, particularly erotic ones - genres such as gay slash, with Harry /Draco. Started with Star Trek, where fans wanted a romantic partner for Capt Kirk, and in absence of a suitable female, put him with Spock.

There is always something new to learn in life. The Joy of Sex was re-released and included this advice: "A man's big toe can be used surreptitiously in a restaurant to keep his partner in almost continuous orgasm with all four hands fully in view on the table and no sign of contact. (Several other interesting ideas including gourmet sex and pubic hair topiary).

Jamie Oliver became only the second writer, after J. K. Rowling, to sell more than £100 million worth of books in the UK.

George Bernard Shaw a 'passionless philanderer' married equally frigid Charlotte who's major attraction was inheritance of £4000 pa and a determination never to consummate the marriage - they lasted 45 years.

If you've ever worried abt getting thru all the books you 'should'/mean to read, Gabriel Zaid in So Many Books reckons it wd take 15 years of continuous reading just to get thru a list of all the books ever published.

Creepiest book of the year? Still Lovers - coffee table book of sex dolls and their owners.

AA Gill on book signings - one woman asked him to sign dedication "You were wonderful last night." her friend leaned over and said "You always ask them to write that." Gill had a vision of bookshelves full of trophies of an imaginary groupie.

More Anecdotes about Books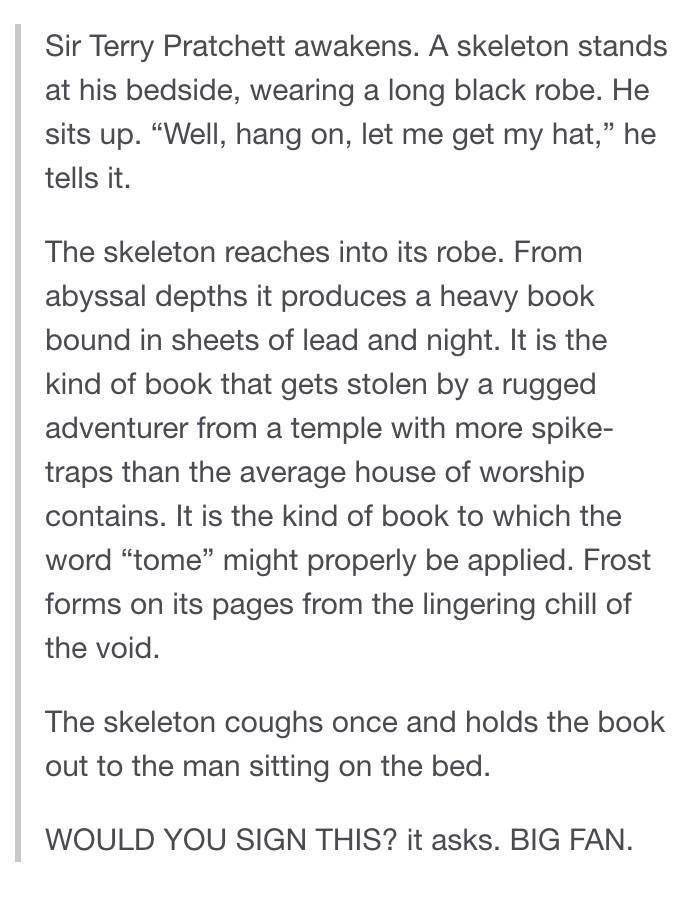 ARTICLES

So, leaving those official types to one side, what is it that keeps me and all those millions of others blogging? The answer is those very things that make me want to stop - intimacy and exposure. They are, in fact, the same thing. Once you are exposed in this way, intimacy tends to follow. The blogger is able to show important aspects of himself to the world in a way that was hitherto unimaginable. Blogging is a novel form of being.Yet from the most intimate to the most functional, the important thing about blogs is connection. Blogs

Did you read Mad Comics when you were young? Mad Comics

Andy Warhol Richard Prince and a unique book The Cock Book

Harry Potter most borrowed library book but Lonely Planet guides the most shoplifted Book Theft

It is tempting to describe the output of Kraken Opus as the ultimate in coffee table books - but you would need a heavily reinforced coffee table. These enormous books are limited editions on subjects such as Manchester United (the venture's first publication), the fashion designer Dame Vivienne Westwood and the Super Bowl. The cheap ones retail for thousands of pounds each. The expensive ones . . . This is where the superlatives kick in. The Opus on Man U has just changed hands for &pound:1 million, making it the most expensive sports publication on record. Very Expensive Books

The first change in the creation of the ebook is that there is no appropriate length. Print books are bounded on two sides-they can't be too short, because there's a minimum price that a bookseller needs to charge to make it worth stocking. At the same time, a book can't be too long or ornate, because there's also a maximum price that readers are willing to pay (and a maximum weight we're willing to haul around). None of these boundaries exist in ebooks. As a result, we get blog posts, (which are a form of writing that was virtually unknown ten years ago-personal, short, helpful non-fiction that's serialized over time), 1000 page zombie novels, beautifully illustrated and interactive apps and everything in between. What eBooks are changing

More Articles on Books


BOOKS

Standard objections to video games almost a cliche. But, imagine if video games had been around for centuries, and books had just popped up in the last generation. Imagine the criticism of kids passively sitting around following the linear pattern of a novel. Everything Bad Is Good For You

When you read a book you are temporarily 'trying on' writer's "clothes" - his experiences and attitudes. You are no longer limited by the confines of your own thinking. Proust and the Squid

More Books about Books


OPINIONS - FORUMS AND LETTERS TO THE EDITOR

Gift books, picture books censorship ...

Books Letters
IMAGES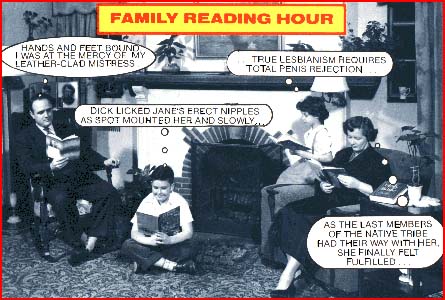 More Books Images


CARTOONS




More Book Cartoons


SONGS

Songs - the poetry of modern life

Dear Sir or Madam, will you read my book?
It took me years to write, will you take a look?
It's based on a novel by a man named Lear
And I need a job, so I want to be a paperback writer,
Paperback writer.

More Book Theme Songs


LIMERICKS

In anything written by Dickens,
It's certain the plot always thickens;
With characters, themes
And digressions it teems;
As for sex, though, it's mighty slim pickin's.

More Books Limericks